On
Sale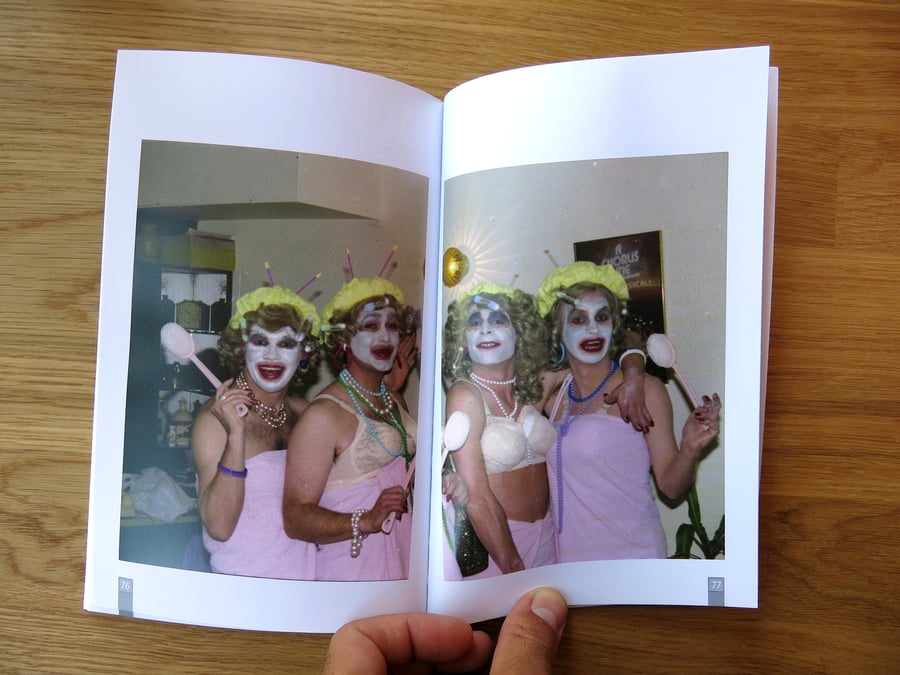 FOTOFUN photobook
€

9.00
21 cm x 14,8 cm ( 8.5 x 6.75 inches)
96 pages/ 78 images + 18 graphic bitmaps
120 copies signed & numbered
Australia
"FOTOFUN" is a photobook made with photos I found on the street.
All photos are from the same photographer and where taken in Australia during the 80´s.
A young theatre actor is the main character of this book.
As actors through life, we use different masks and make-ups in order to build our own personality but many times they´re just roles or identities. As years go by we keep on searching for our inner self.
On this photobook we can see the main character growing up as he represents different roles on different theatre plays. Through these photos and bitmaps I try to represent the search of our identity.